Expedition James Bay 2018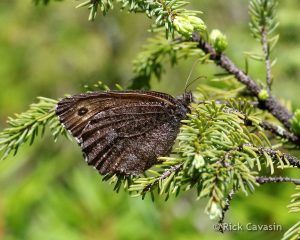 By Rodrigo Solis
On June 19, 2015, five intrepid lepidopterists – Jacques Larrivée, Chris Schmidt, Rick Cavasin, Peter Hall and Max Larrivée – set out to explore the east side of James Bay in Quebec and identify the bogs to be monitored along a 10 degree latitudinal transect. Fast-forward to 2018 and this time, as a pre-trip to the LepSoc meeting in Ottawa, a new team of entomologists with a varied range of expertise, skill, and interests was put together to follow on the steps of that first 2015 expedition. Maxim Larivée, Rick Cavasin, Pierre de Tonnancour, Steven Daniel, Mark Walker, Toomas Tammaru, Patricia Barcellos, and Rodrigo Solis-Sosa met in Ottawa on July 3rd, 2018 and set out for an unforgettable experience.
New Study Reveals e-Butterfly Provides Unique and Important Data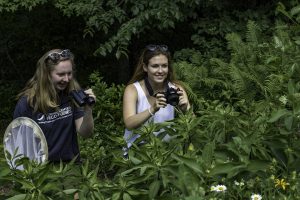 Opportunistic data collection programs like e-Butterfly allow volunteers to report species observations from anywhere, and can quickly assemble large volumes of both historic and current data. But how valuable is the data? A new peer-reviewed study by researchers at the University of Ottawa used eButterfly data and a comparable dataset of professionally collected observations across Canada to measure the amount of new distributional and regional species richness information that opportunistic citizen science generates. We're pleased to learn, because of great volunteers like you, e-Butterfly provides incredible data for science and conservation!
Take Part in the 2018 International Monarch Monitoring Blitz!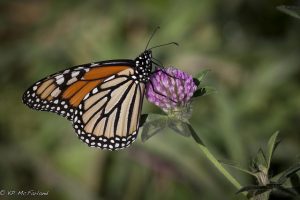 From July 28 to August 5, butterfly watchers across North America are invited to take part in the International Monarch Monitoring Blitz to help provide a valuable snapshot of Monarch population status across their late summer range. Participation is simple: find a milkweed patch and look for Monarchs, counting the number of stems you examined as well as the number of eggs, caterpillars, pupae, and adults. Then, share your observations with .
Getting the Blues: A View from Vermont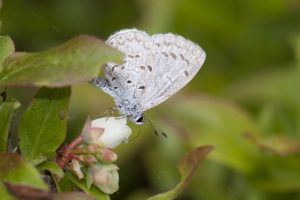 Although they measure barely an inch across, the azures (in the genus Celastrina) cause a mile of consternation among lepidopterists. Even as these butterflies present sparks of blue, their taxonomy remains cloudy and controversial. I won't resolve it for you here. Instead, I'll tell you some of what we know or suspect about these blues, including revelations from recent research in Canada. Along the way, you'll discover how butterflies can expand our knowledge of nature, and maybe even allow you to witness evolution happening in your own backyard.
Making 2018 a Big eButterfly Year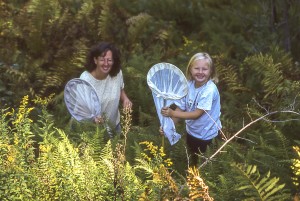 Each year eButterfly keeps growing thanks to the dedication of many butterfly watchers and professional lepidopterists. In 2017 alone, 475 species were reported to eButterfly represented by nearly 12,000 checklists comprising almost 50,000 butterfly records and over 21,000 photographs. We now have recorded 741 butterfly species at over 35,000 locations across North America by nearly 6,000 people! We hear from many users who tell us how eButterfly has helped them learn more about butterflies and has made their butterflying more fun and have more purpose. We also hear from many great butterfly watchers who say that they want to submit to eButterfly more often or that they "keep meaning to get started" but have yet to "take the plunge." Together, let's make 2018 a big eButterfly year!
Ten Steps to Better Butterfly Photography (new camera optional)
Spring is upon us and many of us are eager to get out butterflying with our cameras in hand to bring back a piece of those jewels home and share them with our butterflying buddies. While I don't fancy myself as an expert photographer, I sure love to photograph butterflies and other insects. I realized over time that many tricks I took for granted to approach butterflies were foreign to many naturalists especially those new to it. After sharing some tips on how to approach butterflies and better photograph them with friends and colleagues and seeing them come back with much improved results and more species than they use to find, I thought this might be helpful to share.
Here are my 10 steps to better butterfly photography. Note these tips apply to any kind of camera from a smartphone to a professional DSLR with a macro lens. It isn't always about the camera!
ШОКИРУЮЩИЕ НОВОСТИ