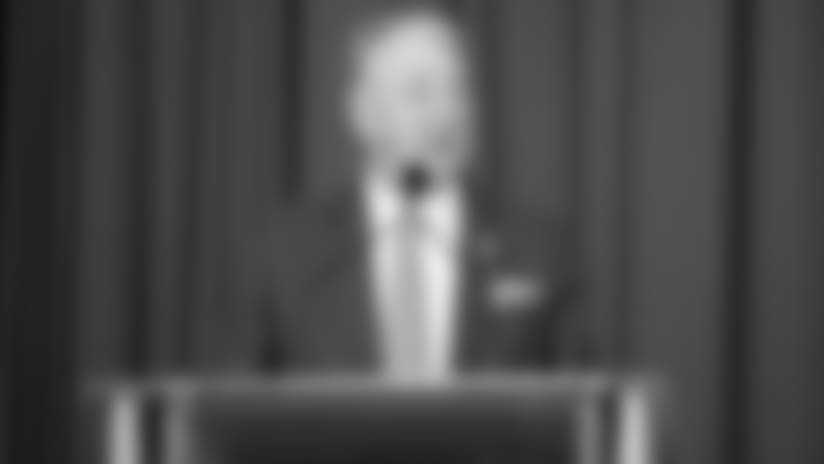 Broncos set fundraising record at annual Kickoff Luncheon
The Broncos raised more than 0,000 for Denver Broncos Charities.
Taste of the Broncos Q&A with chefs Troy Guard and Lon Symensma
With less than a month before Taste of the Broncos presented by King Soopers on Sept. 10, we spoke to two of Denver's top chefs about why they love being part of the event.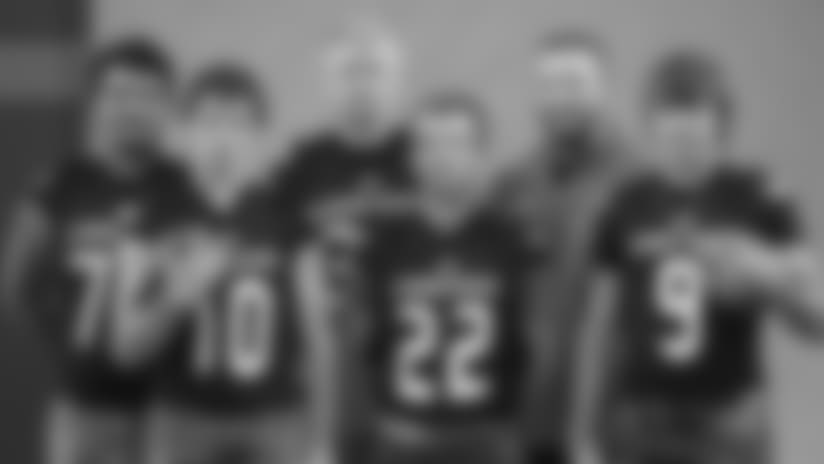 Top Colorado high school teams learn the ropes at the Pat Bowlen Fieldhouse
Twenty teams from around the state learned social media practices, toured the facility and more.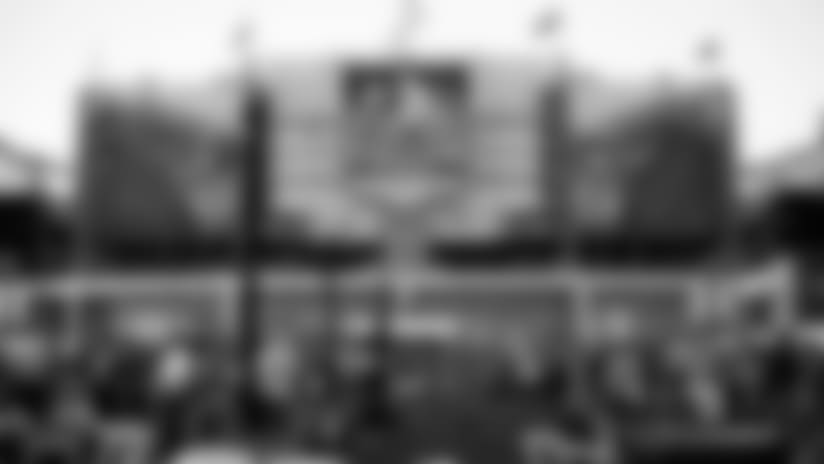 Participating restaurants unveiled for fourth annual Taste of the Broncos presented by King Soopers
The fan-favorite tailgating event featuring Broncos players as servers will be on Sept. 10.
Success of Broncos Boys & Girls Club easy to see at 15th anniversary celebration
The Denver Broncos Boys and Girls Club has created proven change in the Montbello community.
Broncos announce Saturday as Alzheimer's Awareness Day at Broncos Training Camp Powered by Ford
The team encourages fans to wear purple on Saturday.
Back to School with the Broncos prepares young students, teaches careful budgeting
When it comes to getting young students the supplies they need for school, the Broncos are just beginning.
PFATS members Steve 'Greek' Antonopulos, Vince Garcia present Denver West with athletic training supplies grant
The gift should have a significant impact on Denver West.
Broncos host fourth annual Parents Football Safety Clinic
Parents were treated to four stations led by experts in a variety of fields.
Tickets now on sale for 2018 Taste of the Broncos presented by King Soopers
2018 Taste of the Broncos presented by King Soopers set for September 10
Tickets to the fourth annual event will go on sale June 18.
Broncos aim to maximize community impact with partnership approach adjustment
The Broncos' community development is changing how it approaches community partnerships to be more inclusive and more effective with its resources.
Todd Davis shares his journey of resilience at Futures Football Banquet
Davis served as the keynote speaker at the 10th annual event.
Broncos visit DPD District 4 station during Police Appreciation Week
Matt Paradis, Ron Leary, Casey Kreiter and Joe Jones visited with local officers on Wednesday.
Local law enforcement, Broncos join forces at PLAY 60 All-Ability clinic
The event gave officers and players the chance to begin to build relationships during Tuesday's important event.
Von Miller gives special day to 12-year-old with rare vision problem
Von Miller's Von's Vision foundation offered a solution to Jonathan Sykes' vision problem, and Miller surprised him in person to make Tuesday a very special day.
Brandon Marshall honored with Martin Luther King Jr. award for courage
The prestigious award recognized's Marshall's efforts "to improve community relations between police and youth in [the] Denver Colorado metropolitan area."
Futures Football kicks off 10th season with the Broncos' help
With Broncos alumni helping distribute new uniforms and equipment, Futures Football kicked off its 10th season on Saturday.
HC Vance Joseph hosts "Wish for Wheels" bike build to benefit low-income students
Joseph and the Broncos spent time Wednesday afternoon building bikes ahead of the giveaway on Thursday.
Recapping the Broncos' Random Acts of Kindness Week activities
The second full week in February is recognized nationally as "Random Acts of Kindness Week" – with the goal of showcasing kindness that is doable, simple and meaningful. The Broncos committed to celebrating Random Acts of Kindness Week in a variety of ways.
Children's Hospital Colorado Jr. Reporter: Maya Delaney
Children's Hospital Colorado junior reporter Maya Delaney details her day at UCHealth Training Center and her interview with defensive end Adam Gotsis.
Chris Harris Jr.'s teammates explain why he should be a Walter Payton NFL Man of the Year finalist
Last year's nominee and one of this year's Community Ambassadors both explain why Harris deserves to move on to the next round.
Broncos' holiday party for Denver Boys & Girls Clubs provides night to remember
The Broncos helped make Monday night very special for more than 100 children from Boys & Girls Clubs of Metro Denver.
Broncos nominate Chris Harris Jr. for 2017 Walter Payton NFL Man of the Year
The Broncos announced that Chris Harris Jr. won the team's nomination for the NFL's Walter Payton Man of the Year award.
Broncos recognize 2017 community champion award winners
The Broncos honored five players at a team meeting for their community work.
ШОКИРУЮЩИЕ НОВОСТИ